CoeLux at Architect@Work London. Experience the new Smart Sky technology, that reconstructs the passage of time from sunrise to sunset, enjoying gradually shifting colours and light intensity throughout the day. At the booth, CoeLux High Tech 25 and Sky Line.
Experience the sky with CoeLux at Architect@work London, stand 12.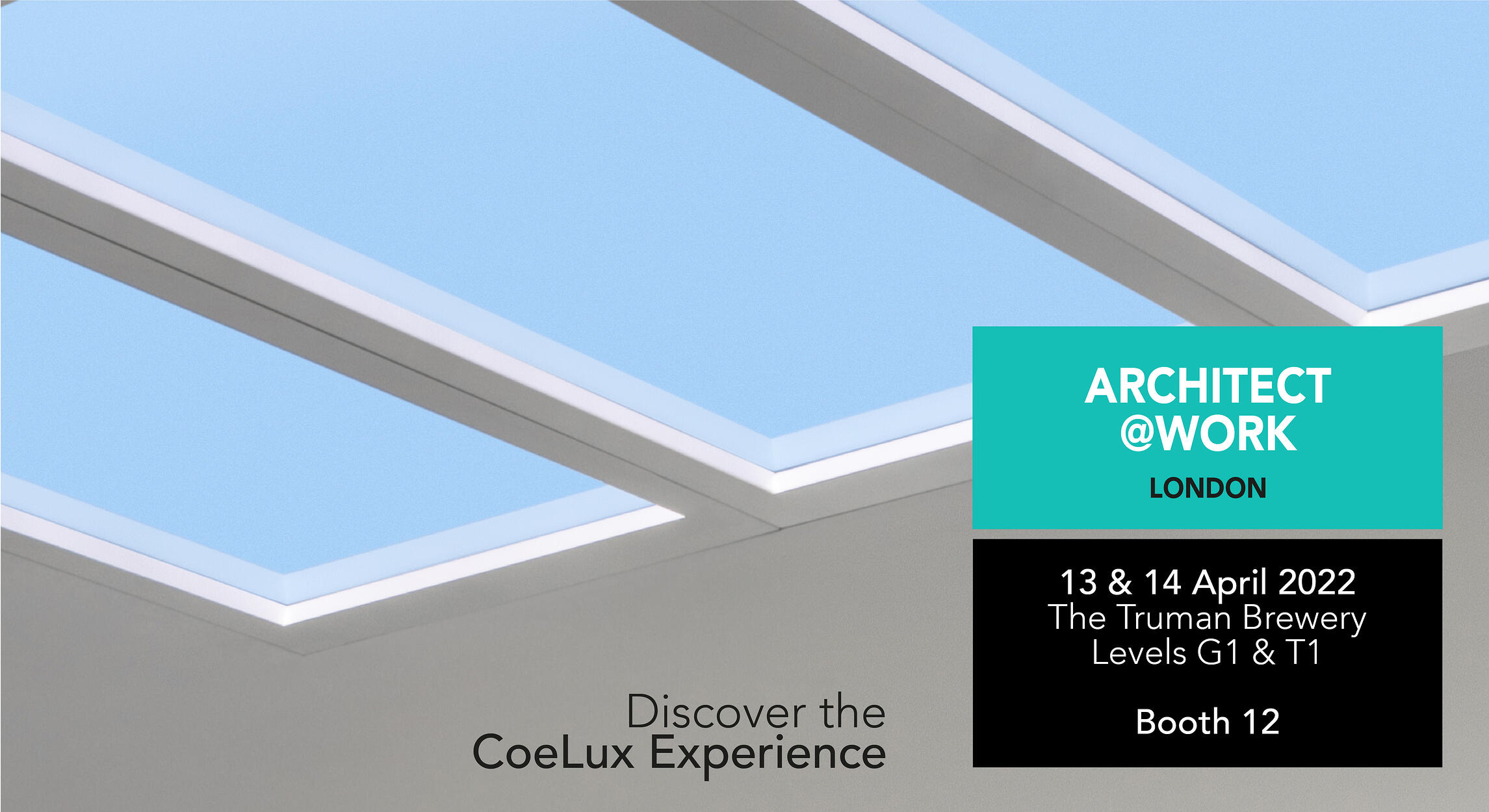 In the heart of East London's revolutionary arts and media quarter, the Truman Brewery will host Architect@work on 13th & 14th April 2022.
Architect@work is a unique two-day trade event with a focus on architectural innovation, with over 200 product innovations selected by a judging panel of architects and interior designers.

Experience the new Smart Sky technology, that reconstructs the passage of time from sunrise to sunset, enjoying gradually shifting colours and light intensity throughout the day. At the booth, CoeLux High Tech 25 and Sky Line.

Contact us to make an exclusive appointment with our team and our local partner FUSION.
Since 2001, FUSION incorporate functional and creative technology solutions in homes across the world, from palatial private residences to ultra-prime development schemes.


Register here for free entry.
Live speakers program here.

Architect@work London
13th & 14th April 2022
13:00 - 20:00
The Truman Brewery - levels G1 & T1
Brick Lane
London E1 6QL