From 06th to 09th of March 2019 at Shanghai Exhibition Centre you will find CoeLux in Contemporary Design Hall | Stand No. WP-33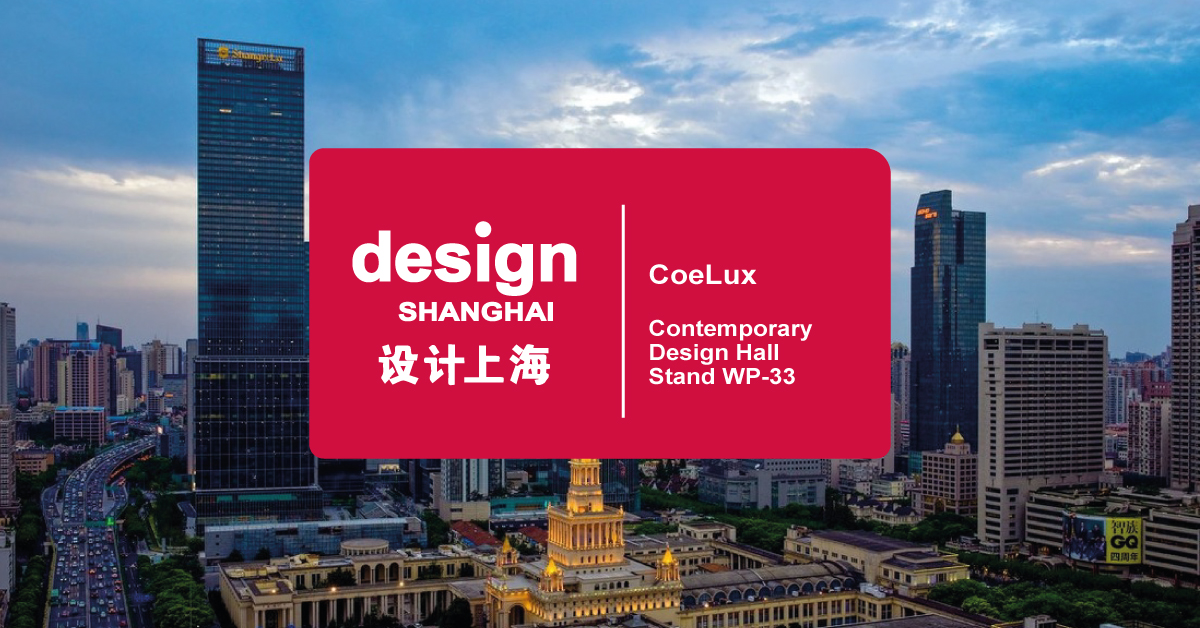 Design Shanghai is the Asia's Leading International Design Event that has fast earned its position alongside the most established design events in the world, and has become one of the must-see events in the International Design calendar.
Asia's design community is growing steadily and in this occasion will be introduced the best design brands and galleries from across the globe, with a very keen participation. CoeLux, in partnership with Ensorg Lighting Solutions, will not lose this wonderful opportunity to be there.
Design Shanghai provides an unique and exciting platform to network, exchanges and establishes long-term business relations with Asia's top professionals in the field, meets the most prestigious design icons, and celebrates the design of the year.
There will be six design sections: Contemporary, Classic & Luxury, Collectibles, Kitchen & Bathroom, Workplace and New Materials & Applications and the event also features bespoke installations, an inspirational design forum and exciting networking events. You'll find CoeLux in the Contemporary Design Hall.
Our stand, No. WP-33, will allow visitors to experience three of our systems: CoeLux 60 HC, CoeLux LS Matte, CoeLux LS Ice.
To make an exclusive appointment with our Business Developer for Asia and Pacific Area at the booth, please contact us at info@coelux.com.
Opening Times
Wednesday 6 March 2019 10:00 - 21:00 (last entry 20:00)
Thursday 7 March 2019 10:00 - 18:00 (last entry 17:00)
Friday 8 March 2019 10:00 - 18:00 (last entry 17:00)
Saturday 9 March 2019 10:00 - 18:00 (last entry 17:00)
* 6-7 March are TRADE DAY, Trade visitors and journalists are welcomed. Public visitors and students are strongly advised to visit the show on 8-9 March
Address
Shanghai Exhibition Centre
No. 1000 Yan'an Mid Road
Jing'an District, Shanghai 200040
Buy your tickets
For any doubts or questions
https://www.designshanghai.com/visit/faqs