HT25 and Sky Line are the CoeLux products chosen by the Paris-based team of Architect@work, a special event dedicated to a selected audience of architects and interior designers taking place in Paris on September 22 and 23, 2022.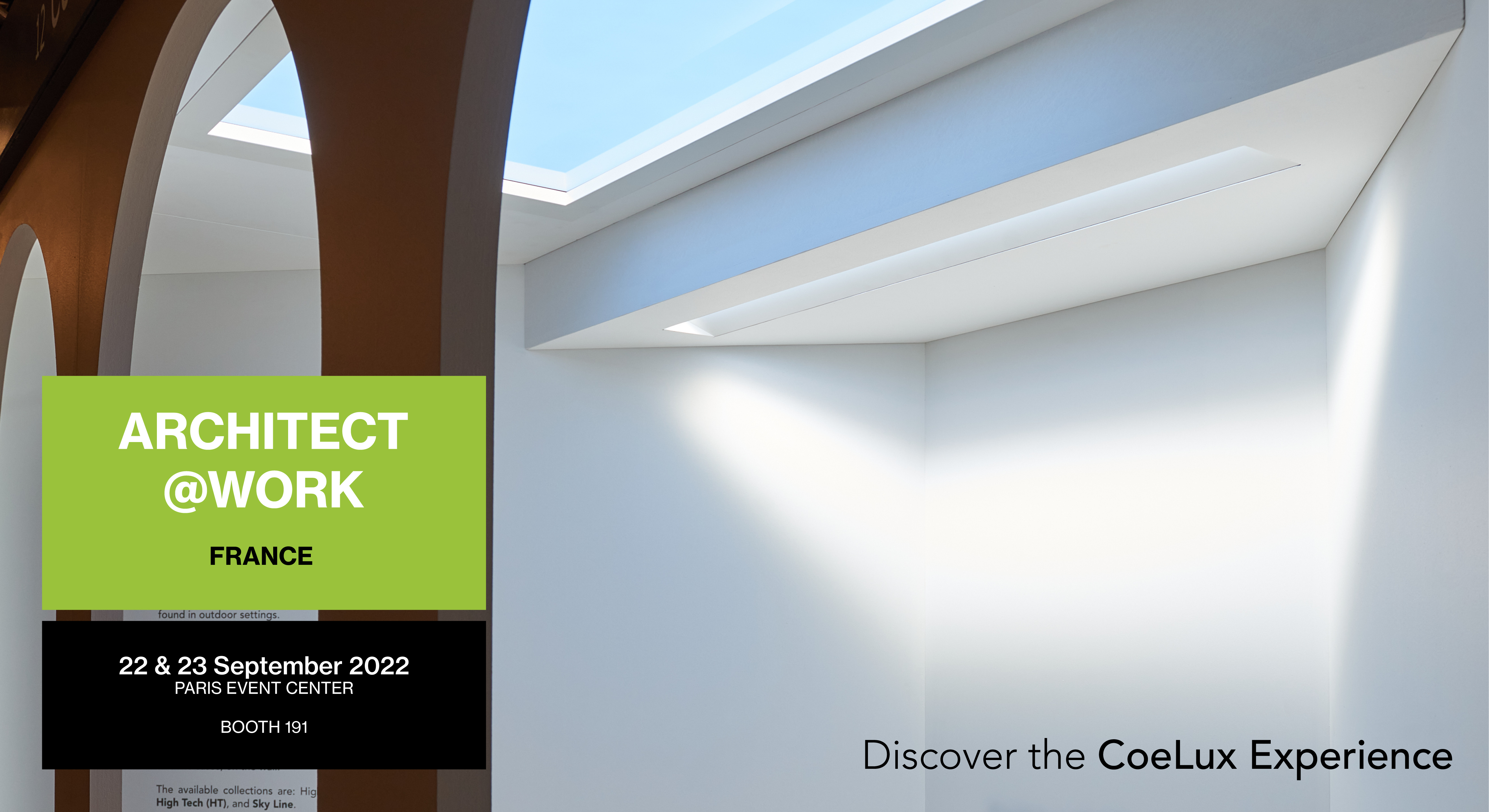 A scenic setting will transport the visitors allowing them to Experience of the Sky, with its dynamics and color changes, thanks to the new and sophisticated Smart Sky technology.
Be inspired by the natural light of HT25 and Sky Line:
HT25 Smart Sky: featuring a vertical light beam and versatile design, CoeLux High Tech 25 is a 25 cm thick rectangular artificial skylight that brings the feeling of natural light to interiors of all kinds.
Enhancing the sky experience, HT25 will be combined with Sky Line, a minimalist, linear product that projects the sensation of sunlight onto the wall.
Both products are available in the Smart Sky version, a new technology that can replicate all the scenarios of the sky during the day, with its changes in color and light intensity.
CoeLux will be present together with Ledit Yaki, our trusted partner on the French territory.
CoeLux & Ledit Yaki, Stand 191
Paris Event Center, 20, avenue de la Porte de la Villette, 75 019 PARIS
Thursday 22nd of September 2022, 10:00 – 20:00 hrs.
Friday 23rd of September 2022, 10:00 – 19:00 hrs.
Free registration link, use our CoeLux code, 502051