Milan, Design Week 2016 – From 12th to 17th April Palazzo Clerici will shine even more: in addition to Tiepolo's frescoes, the rooms of the historic palace in Milan will be lit up by CoeLux® innovative technology.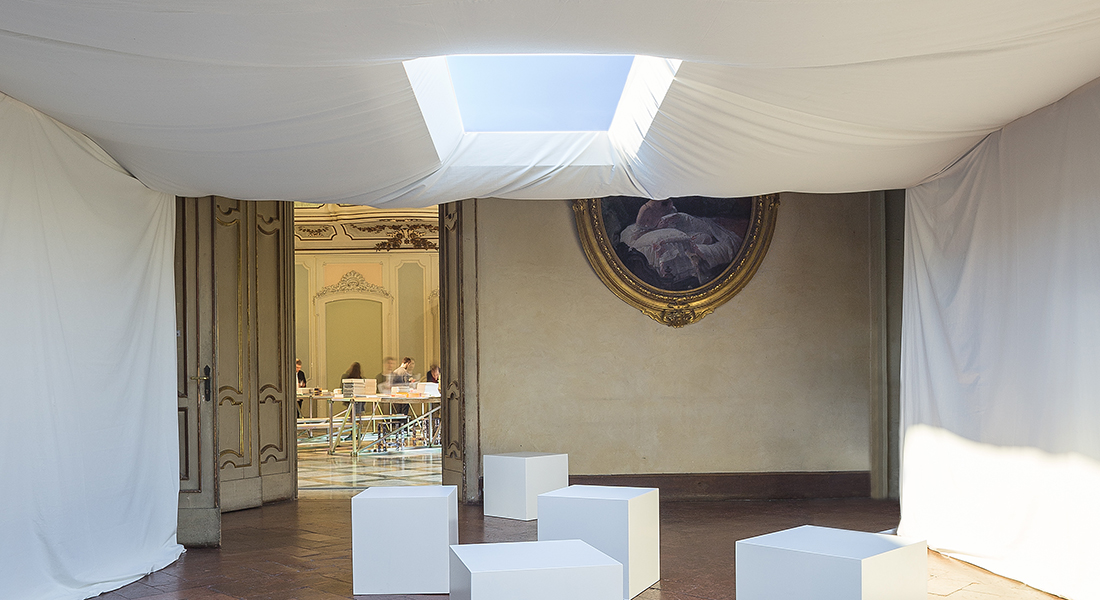 Two Coelux® 45 HC systems light up the palace's Anticamera Pirelli, making the room look wide and deep, just like Tiepolo did in the eighteenth century a few metres away in the fresco Gallery. Tiepolo's Gallery – an extremely long room – looks wider thanks to the Master of light's painting technique. CoeLux® has recreated a technological and modern take of the effect of expanse and brightness of the eighteenth-century- artist's work. Tiepolo, indeed, is renowned for his studies about shininess and the ability to recreate a perspectival-illusionistic artifice based on colour blending intensity and on the brightness of the sky, producing a new shape-light-colour relationship by using hues enhanced by sunlight.
CoeLux® is currently the only technology capable of recreating the effect of the natural light of the sun and the sky indoors, increasing expanse and wellbeing.
From 12th to 17th April you can discover CoeLux® light at Palazzo Clerici, in the centre of Milan, during the third edition of the "Atelier Clerici" project by Studio Space Caviar. During the Fuorisalone, the historic Palace will be open everyday from 10 a.m. to 8 p.m. hosting exhibitions, installations, lectures and performances.
CoeLux® recreates the effect of the warm and direct sunlight that lights objects up, along with the blue scattered light of the sky that tinges shadows blue reproducing typical outdoor lights, shapes and volumes inside, delivering joy and positivity. The system works thanks to the combination of three main elements: a cutting-edge LED technology that reproduces the sunlight's spectrum, direction and brightness, optical systems that reproduce the endless distance of the sky and the sun and millimetre-thick nano-structured materials that create the Rayleigh scattering process which produces the light and the colour of the sky in the atmosphere.