CoeLux will participate in "Wellness and Biophilia Symposium - Using Nature - Inspired Design to Foster Workplace Wellness", Watford 6 - 7 June 2019.
How can nature-inspired design foster office occupant wellness?
This is just one of the questions that will be addressed in this launch event for BRE's Biophilic Office, a world-leading research project to gather the evidence for the impacts on people and business of nature-inspired design and technology.
The Wellness and Biophilia Symposium will be held at BRE, Building Research Establishment, on the 6th and 7th of June 2019, in Watford (UK).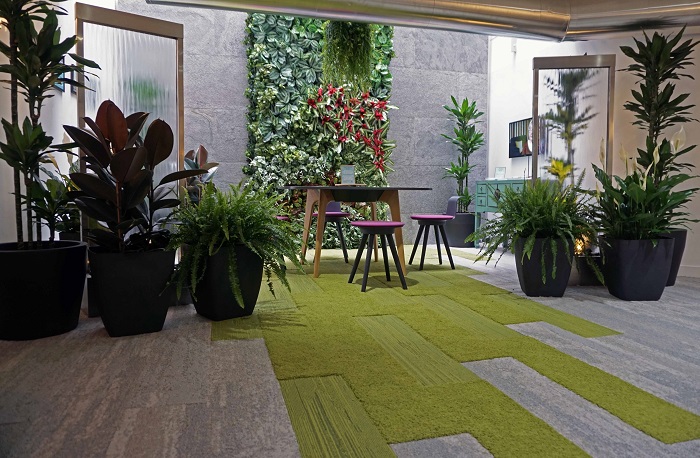 Credits begroup.com and oliverheath.com
It will be an array of international speakers on biophilic design, property, and the latest research in an immersive and interactive two-day event. It will be possible to benefit from a networking experience with like-minded health & wellbeing experts, building systems and technology experts, real estate and HR professionals from around the world.
The Biophilic Office is a long-term research and demonstration project from BRE. It is a 30-month study, the first of its kind in the world, that ascertains the benefits of a natural environment in the office spaces.
An entire floor of a working office building and the 40 people employed there are subjects of the research. Both the workplace and its occupants will be tested and monitored for a year before and, then a year after, the office space is extensively refurbished following the principles of biophilic design.
The study is being carried out in conjunction with Oliver Heath Design and a range of industry partners including CoeLux. "Integral to the biophilic design is the provision and quality of natural and artificial lighting, including the impact that lighting has on circadian rhythms", says Flavia Lowres, associate director of the Research and Strategic Advisory Group at the BRE.
Event programme
Visit www.bregroup.com/biophilia/conference for programme detail.
Contacts
For more information about the Wellness and Biophilia Symposium tel at 0333 3218811 or email conferences@bre.co.uk.
Address
BRE Watford
Bucknalls Lane
Watford, Herts, WD25 9XX
Notes for Editors
About BRE: We are an innovative group of researchers, scientists, engineers and technicians who share a common goal – to make the built environment better for all. We generate new knowledge through independent research that is used to create the products, standards and qualifications that help to ensure buildings, homes and communities are safe, efficient, productive, sustainable and enjoyable places to be. Our customers use our expertise and services to deliver their social, environmental and economic goals. We are owned by the BRE Trust, a registered charity, which funds research and education that advances knowledge of the built environment. We are committed to building a better world together. www.bregroup.com
Biophilic Design: Biophilia (meaning love of nature) focuses on a human's innate attraction to nature and natural processes. American biologist and researcher Edward O. Wilson introduced and popularised this hypothesis in his book, Biophilia (1984) defining this as "the urge to affiliate with other forms of life". The biophilic design uses these ideas as principles to create a human-centered approach that when applied improves many of the spaces that we live and work in today.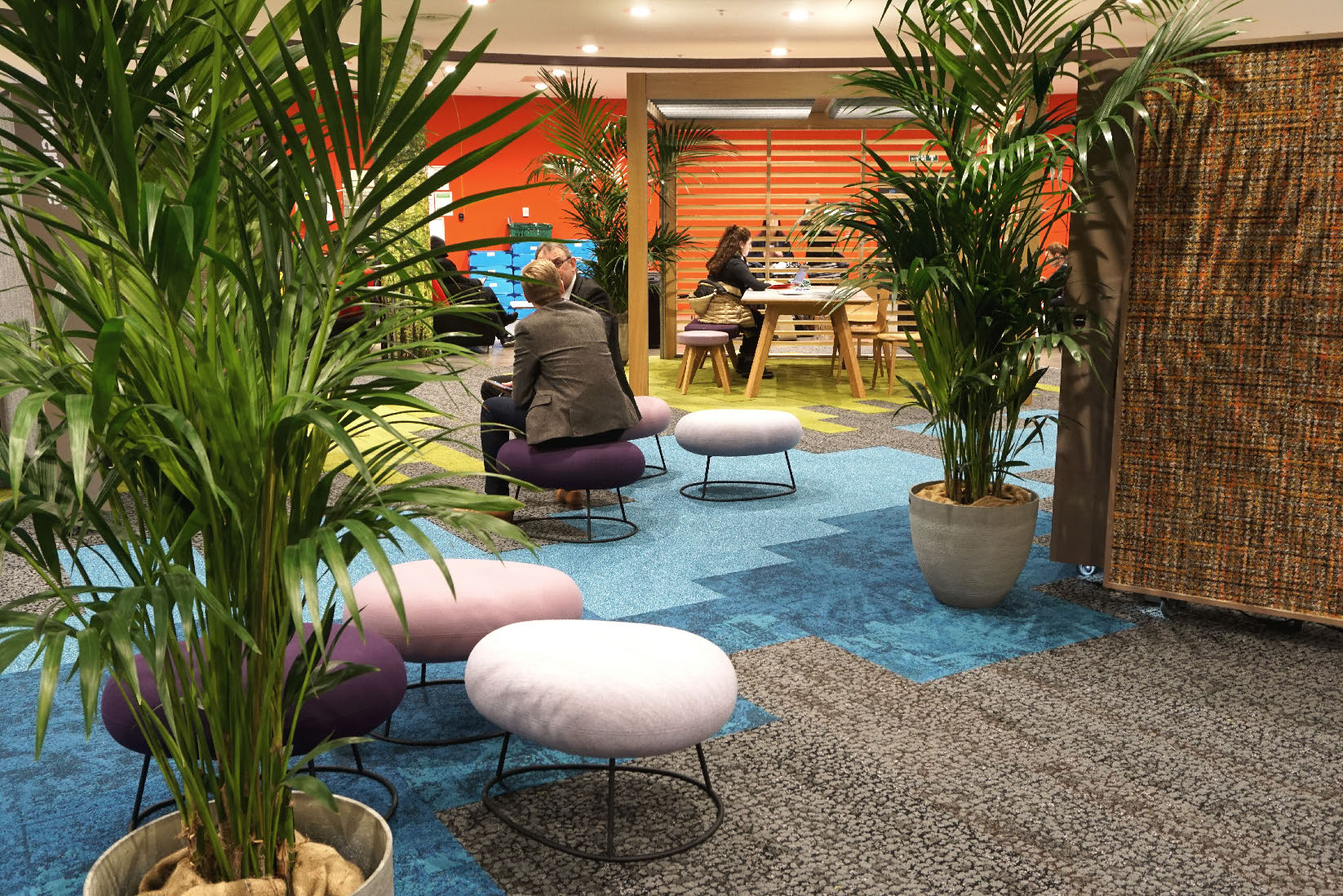 Credits begroup.com and oliverheath.com