A house in the mountains made in a town, NIPPON GALLERY TABIDO MARUNOUCHI, Tokyo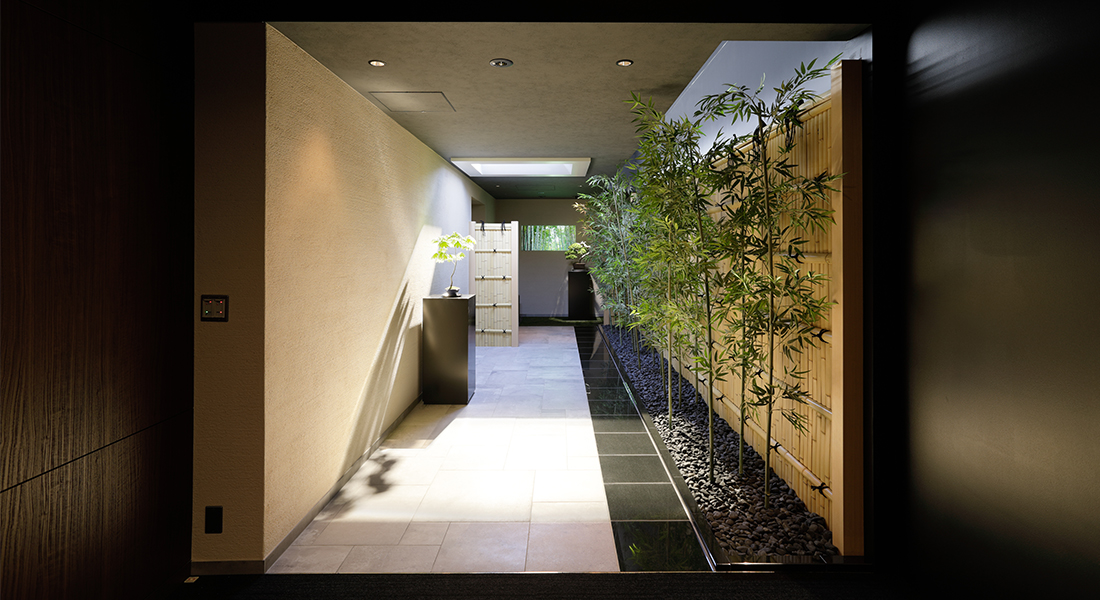 Within the context of "NIPPON GALLERY TABIDO MARUNOUCHI" (Marunouchi, Tokyo) the traditional Japanese "ro-ji" tea garden has been created. It is an outdoor pathway to a ceremonial tearoom, which purpose is to make the surroundings of the tearoom into another world, so called "a house in the mountains made in a town". CoeLux has contributed to recreate an environment that expresses the profound emotions of Okuyama's path, in which a CoeLux 45 LC has been installed.
The Nippon Gallery is a place in which people from industry, government, and academia can come together to pass on Japanese culture and traditions, and create value for new tourism content.
This path is divided into 8 areas with rooms dedicated to the beauty of Japan that can be experienced with the support of advanced VR technology, a cutting-edge presentation space, a gallery designed to hold special exhibitions based on the theme of "tourism of the future" and an event room for seminars, workshops, and more. VIDEO
Among these rooms the "ro-ji" tea garden appears and it can be better described by the words of Rie Tateishi, Quality Assurance Manger of Tateishi Kobisha Co., who kindly answered some of our questions about this showroom and the relevance of natural light in Japan culture:
1. What are the emotional reactions of visitors that come to visit it? And how is the connection with natural light experienced in Japanese culture?
The "Ro-ji" in our showroom also aimed at a space where visitors can refresh their feelings before going to another environment called "Presentation Room".
Since ancient times Japan has faith in Amaterasu-Omikami (the goddess of the sun and the universe).
The sun (sunlight) is a symbol that symbolizes Japan, naming own country as "the Land of the Rising Sun" and "Hinomaru" as the national flag.
It is closely related to Japanese culture.
2. The contrast between technology and natural light, in the fields of architecture and design, how is it lived?
I believe that "unnoticed" technology is important.
In order to combine natural materials and technology well and to make it harmonious, it is necessary to have sophistication so people do not feel uncomfortable.
Location|
You can experience CoeLux 45 LC in Marunouchi, Chiyoda-ku, Tokyo
1F & 2F, Shin-Kokusai Building, 3-4-1, Open Monday to Friday 10:00-18:00
(9:00-18:00 for Event Room).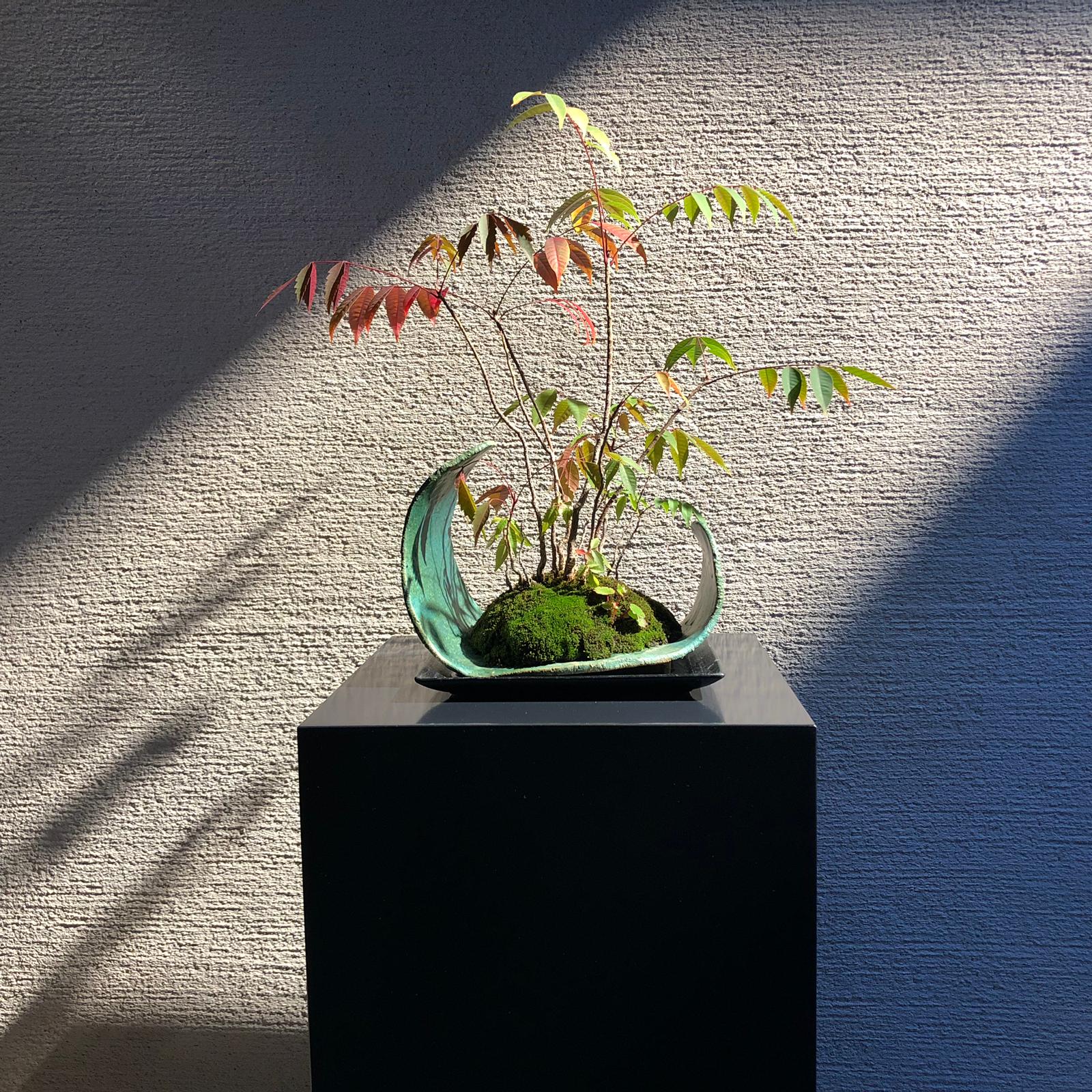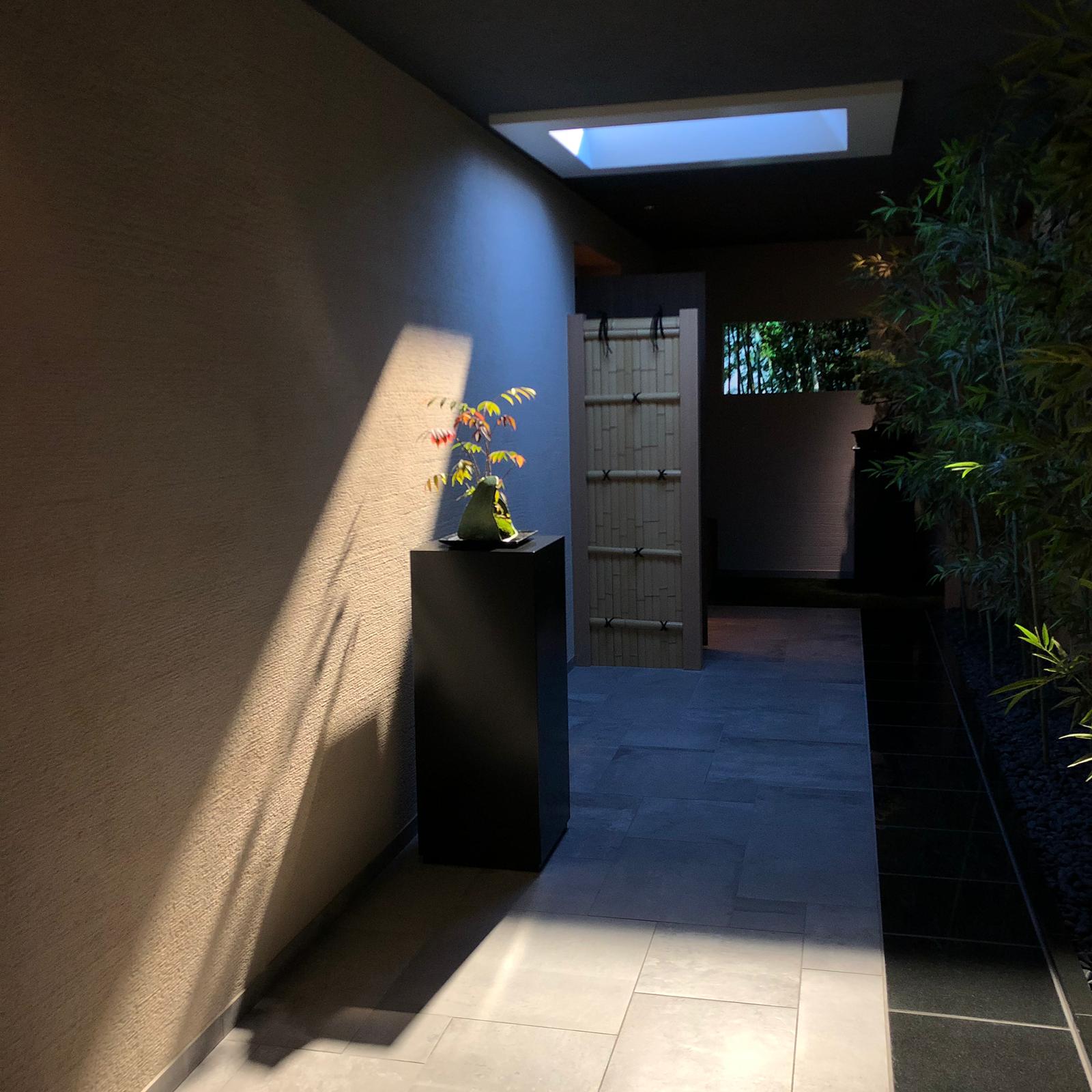 Credits (C)NIPPON GALLERY TABIDO MARUNOUCHI